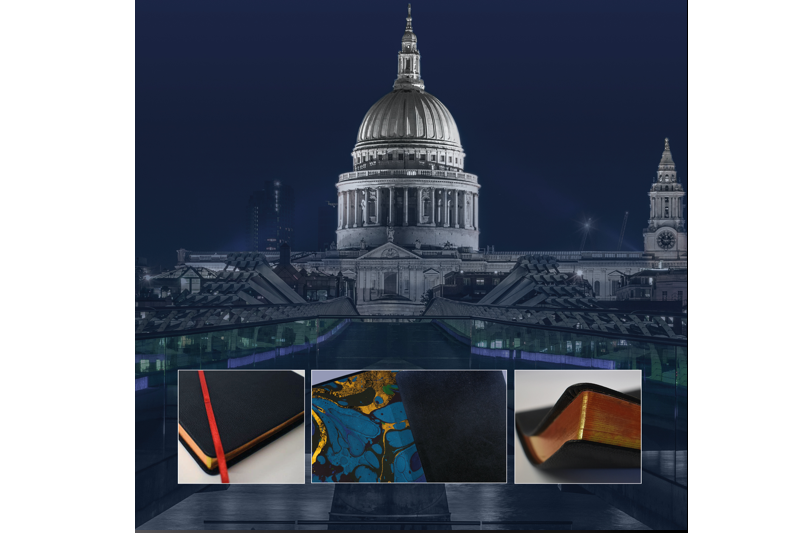 St. Paul's Collection
Our inspiration is taken from classic book binding skill and style from early hymn books and bibles and is lovingly recreated today using the same craftsmanship used in days gone by.
From the hand turned edges of the soft goat skin leather covers to the timeless art gilded page edges , this stunning collection is a worthy addition to the leathersmith range for 2020.
A lightweight ivory paper with cool grey printed rules and vivid marble style endpapers makes these beautiful books the perfect place for making notes for work or at home.
Shop Collection
The St. Paul's Collection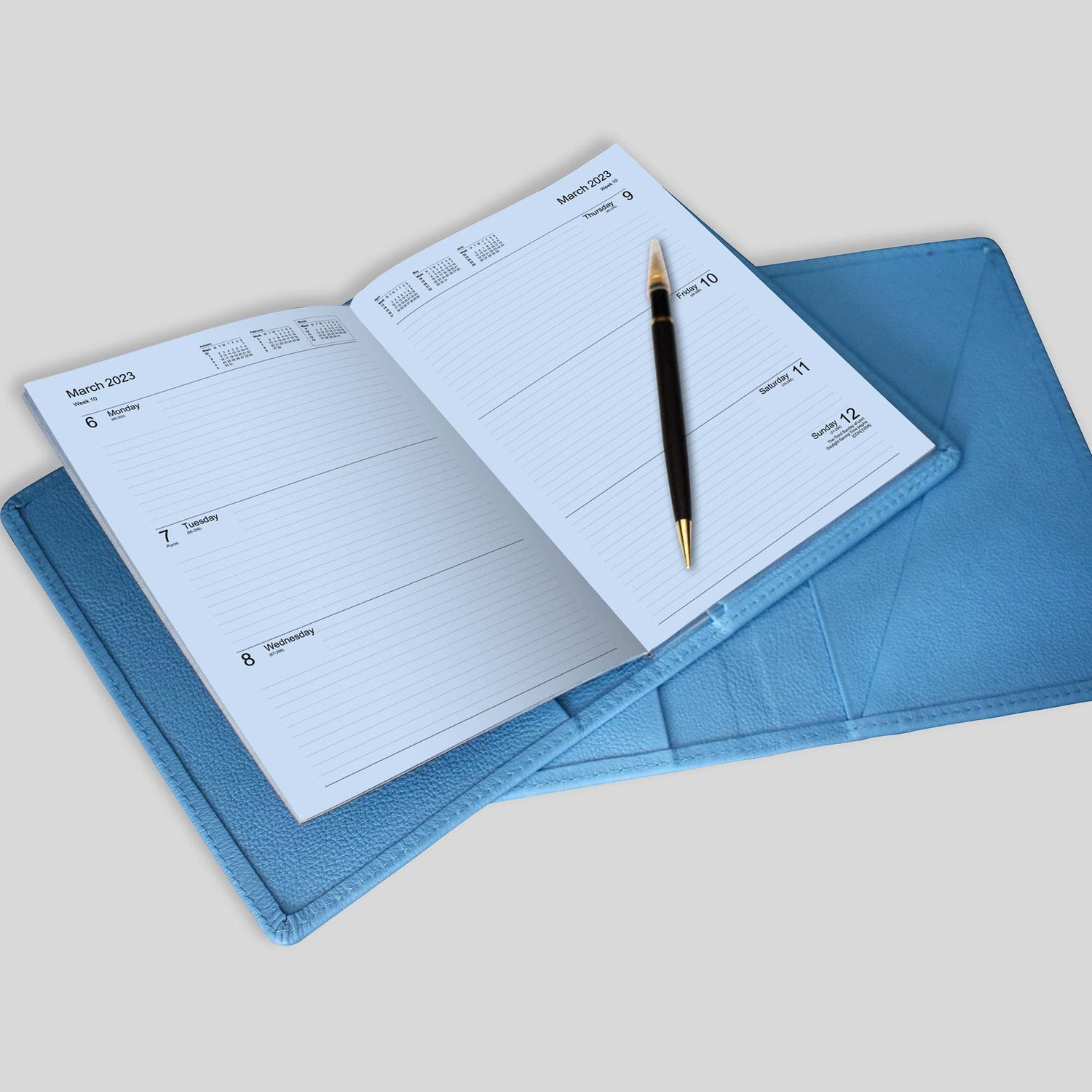 Mayfair Collection
British heritage brand, Leathersmith of London, introduces an A5 soft
grained refillable leather cover with either a five language week-to-view diary or feint ruled notebook printed on our trademark lightweight azure paper.
Available in four colour options, with refills sold separately.
Shop Collection